Bradan Accountants Case Study
Bradan Accountants is an accounting firm based in Dublin and Galway, Ireland. They  offer a wide range of innovative solutions from payroll & taxes to bookkeeping etc.
They contacted us because they wanted a fresh online presence, a new website, some content for social media, Google ads set up, basic commerce functionality. They also wanted ongoing management & optimisations along with detailed reporting . After having agreed on the branding guidelines and the general style of the website, we didn't only rebuild it, but we also improved upon it any every way & wrote fresh content like blog posts. Moreover, to improve its online presence we did social media management to increase reliability and trust. 
The website needed a fresh look. Clarity and simplicity were the key words the client said to us and this is what we kept in mind during the whole project. We opted for a classic white background and a light grey. We chose to be more colorful only for the hero in the homepage, to catch the attention of potential new clients. We assisted Bradan Accountants in getting the Trading Online Voucher from their L.E.O. to help fund the project.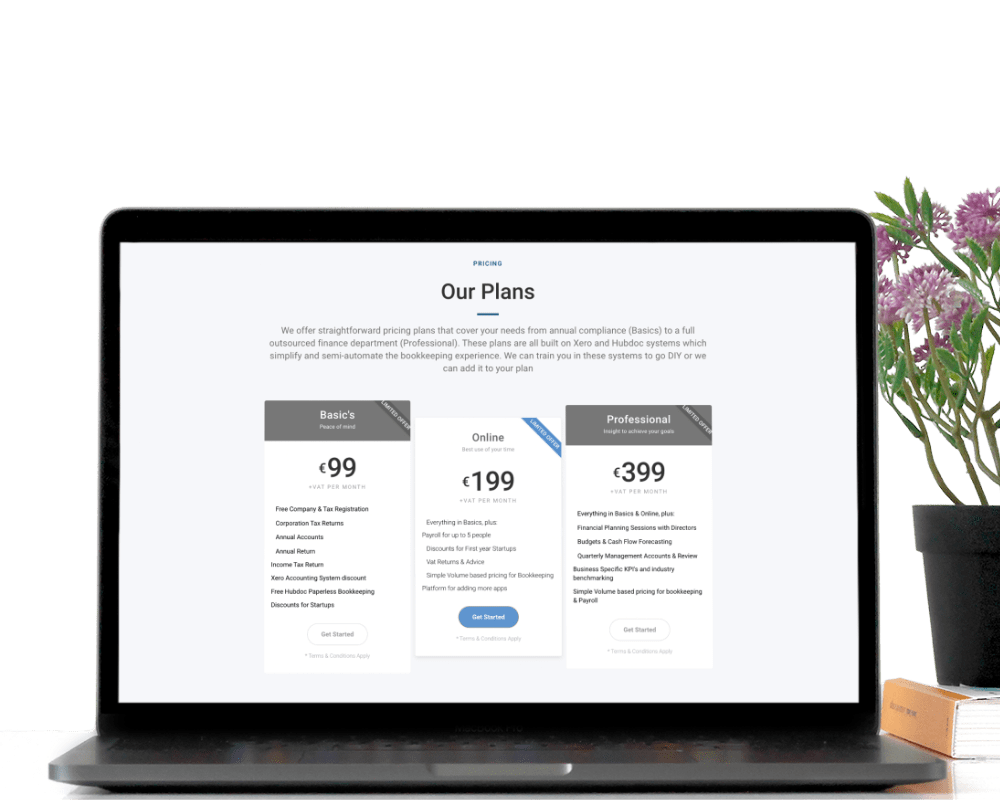 Do You Want To Boost Your Business?
Call today to see how we can help!