When looking for an experienced web design agency it's important to evaluate what sets a great website design agency apart. Consider the talent, partnerships, and past successes of an agency before seeking their services; making sure that you'll receive quality work from professionals who can bring your business ideas to life.
Check Their Design Quality.
The final outcome of your website depends on the quality of design that a web design agency can provide. To determine if a web design agency is worth its salt, take some time to go through their portfolio and look at the design quality they produce. Make sure to also check out any reviews so you can get an idea of client satisfaction as well. Additionally, it's also important to ensure that the style matches with your brand image. Ensure that their designs align with your branding by looking at elements like colour palette, font choices, graphics use, layouts, and more.
When assessing a website's design quality, here are some important things to consider:
Visual Appeal: A visually appealing design can create a positive first impression and encourage visitors to stay longer.
Layout and Navigation: A well-structured layout and easy-to-use navigation make it easier for visitors to find what they are looking for and can help them engage with the site more effectively.
Branding: A consistent and strong brand identity across the website's design elements helps visitors identify the website and feel connected with the brand.
Readability and Accessibility: The website's design should make the content easy to read, especially on different devices, screen sizes, and accessibility tools.
Functionality: Websites should be functional and provide a seamless user experience. Broken links, slow loading speeds, and other technical issues can negatively impact the user experience.
Use of Media: The use of images, videos, and other media can enhance the overall look and feel of the website and help to communicate the message more effectively.
Mobile Responsiveness: As more people access websites through mobile devices, it's essential to ensure the website's design is optimized for mobile viewing.
User Engagement: The website's design should encourage user engagement through clear calls-to-action, interactive elements, and social media integration.
Search Engine Optimization (SEO): The website's design should be optimized for search engines, making it easy for search engines to crawl and index the website.
Analytics: Tracking website metrics such as bounce rate, time on site, and conversion rate can help to understand the website's design effectiveness and improve it over time.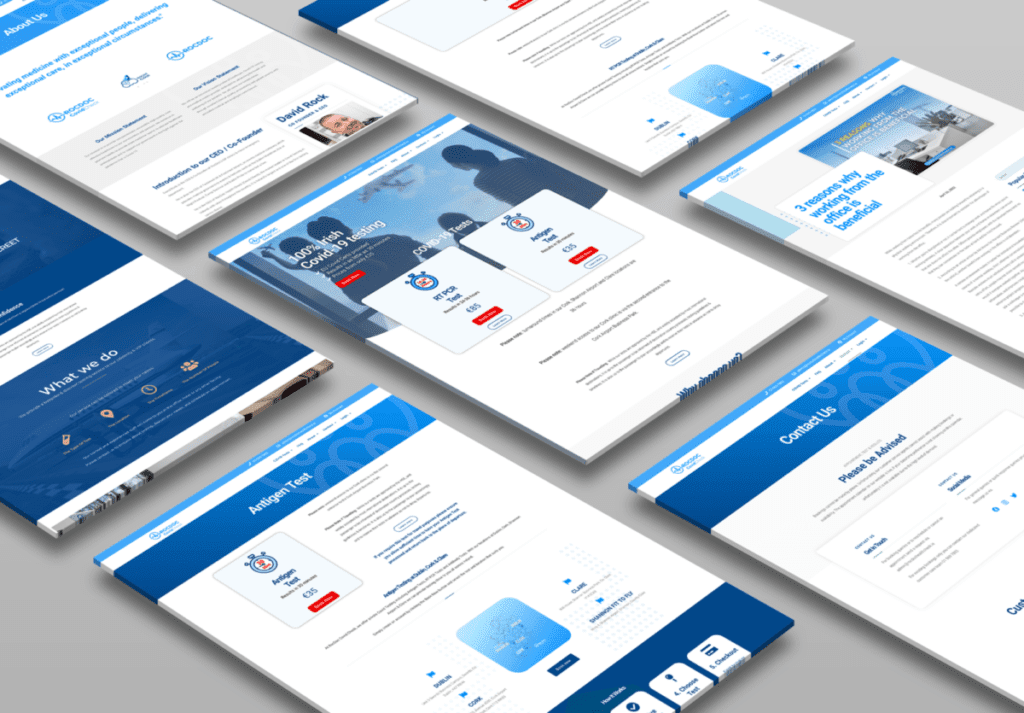 Look At Their Professionalism and Communication.
A great web design agency should display a high level of professionalism with all of their clients. This means they will use appropriate language, respond quickly (within 24-hours) to your queries, and generally take the initiative to help you get what you need without having to be asked multiple times. Communication is key when it comes to picking a web design agency, so make sure that they're easy to reach by phone, email or online chat. Pay attention to how professional they are in these initial conversations as this can give an indication of the type of service you will receive throughout the project.
Check Portfolios for Any Red Flags.
Before you hire a web design agency, check their portfolio to see real-life examples of projects they've worked on. Pay attention to the overall look and feel of the websites, particularly when it comes to navigation, user experience and load speed. Is it easy for visitors to find their way around the site? Do pages take a long time to load? The answers to these questions can help you decide if their designs meet your standards. You should also look out for any red flags or negative customer testimonials on their portfolio page which could be indicative of bad service.
here's a bullet point list of things to assess when checking a website design agency's portfolio for red flags:
Check if the agency's website is up-to-date and reflects modern design standards.
Look for consistency in design across multiple projects in the portfolio.
Check if the websites in the portfolio are mobile-friendly and responsive.
Look for evidence of user-centered design, such as user personas or user testing.
Check if the agency's portfolio includes websites in industries similar to yours.
Look for case studies or testimonials that showcase the agency's design process and problem-solving skills.
Check if the agency has experience with the specific technologies or platforms you require.
Look for signs of poor quality control, such as broken links, poor typography, or inconsistent spacing.
Check if the agency's portfolio includes a diverse range of designs, or if they all look similar.
Look for signs of poor communication, such as missing deadlines or a lack of updates throughout the design process.
For an example, Check out Firebrand Digital's portfolio on our website.
Ensure an Excellent User Experience Throughout the Process
User experience should be a focus for your website design agency throughout the entire process. From the planning and design stages to coding, testing and launch – look out for UX centric solutions that make the navigation of your site intuitive and straightforward for visitors. Your website design agency should also optimise user experience on mobile devices as well as desktops, by making sure visuals are sharp with responsive size and load times remain fast despite device type.
Ask For Testimonials From Happy Clients
Before committing to any web design agency, be sure to ask for testimonials from their past and current clients. A reliable website design agency will be happy to provide insights on the quality of their work, as well as what it was like working with them over the course of a project. Testimonials can show you whether they have a good track record, are capable of creating eye-catching designs that match your style, and if they follow an open communication pattern with their clients throughout each project.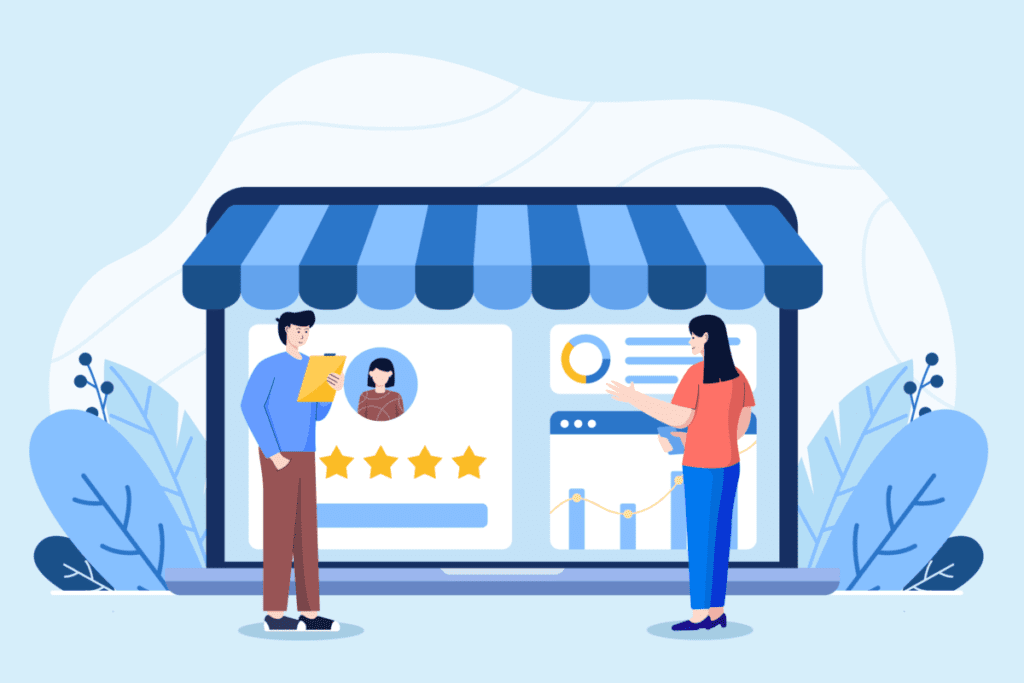 Why Choose Firebrand?
Here at Firebrand, we offer a full web design and development service based in Dublin & Westmeath, Ireland. This service is delivered by our in-house team which combines various elements such site creation, site management, site development, promotion and GDPR compliancy. This combination of skills ensures that we deliver the best results as each element of our management is undertaken by a specialist in their field resulting in a website which is on brand, eye catching, and professional. Schedule a free consultation today!